Beech Cottage
The open plan style of the downstairs living space has been carefully thought out so that, whether eating, working or relaxing, alone or with friends or family you feel surrounded by comfort and practicality. This cottage has been designed as a two bedroom cottage and sleeps 4 people.
The upstairs bedroom, with its exposed timbers, was decorated using duck egg blue colours and you can be sure
to feel calmer on entering. The enormous double bed can be split turning the room into a twin should it be necessary.
The downstairs bedroom, although smaller in floor space, appears much larger than it really is due to the vaulted ceiling. It also has its own ensuite bathroom and outside door which means that when necessary, it can easily be shut off from the rest of the cottage and used independently by the farmhouse as an extra B & B bedroom.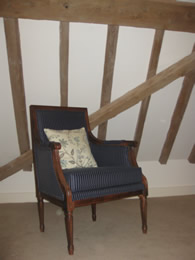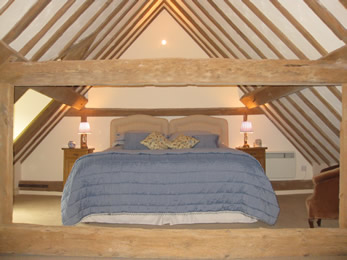 The Blue Room – Beautifully Spacious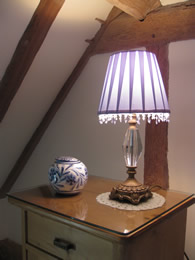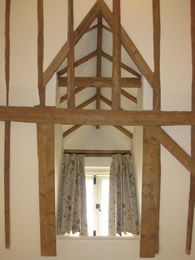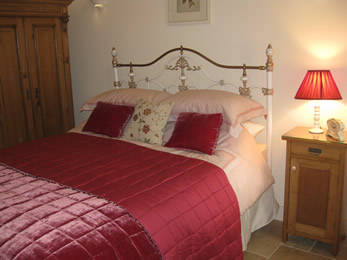 The Pink Room – Perfectly Pretty